As the temperature drops and winter approaches, it's time to retrieve your cherished cold-weather garments, like cozy wool sweaters and coats, from storage. Wool clothing is not only fashionable but also perfect for this season's chilly days. Caring for and cleaning wool is never an easy task, and a single misstep in the washing process can lead to disastrous results, such as shrinking your favorite sweater to fit a child. To ensure your wool garments receive the best care, it's wise to consider taking them to a professional dry cleaner. Check out these three compelling reasons why entrusting your wool clothing to experts is a smart decision.
1. Prevent Shrinkage:
One of the biggest fears for owners of wool sweaters is shrinkage. The combination of high heat, moisture, and vigorous mechanical actions in traditional washing machines can cause wool fibers to lock up and shrink significantly. Even if the care label doesn't indicate "dry clean only," it's best to avoid washing your beloved wool garments at home.
Taking your wool clothes to a professional dry cleaner is the most effective way to sidestep the risk of shrinkage. Dry cleaning uses cleaning solvents instead of water, which is gentler on the fibers. By bypassing traditional drying methods, the dry cleaning process ensures your wool garments are not exposed to conditions that could cause them to shrink. With professional dry cleaning, you can keep your sweaters fitting perfectly and looking their best for years to come.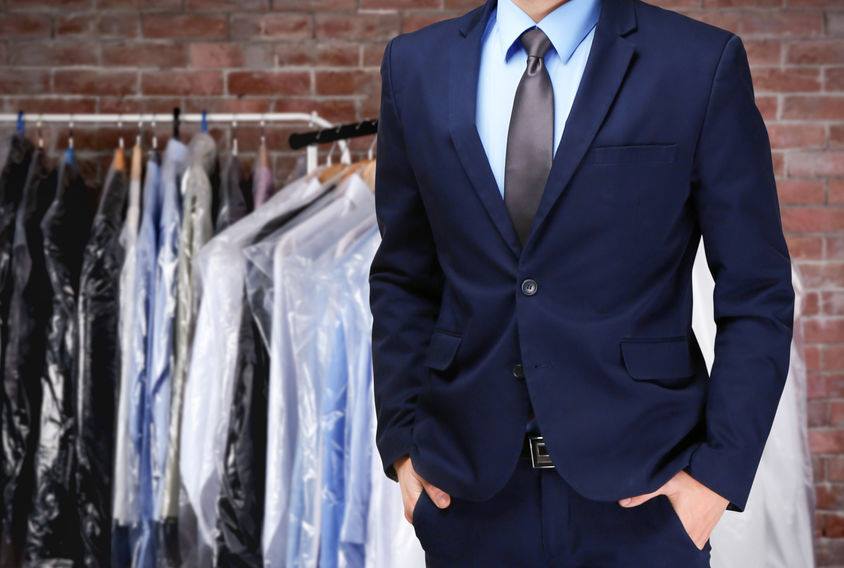 2. Preserve Clothing Quality:
Using a washing machine for wool garments can lead to serious damage, not only to the fibers but also to any decorative elements on the sweater. Wool fibers may fray and fuse with surrounding fibers, causing a dreaded phenomenon known as felting. Moreover, buttons, sequins, lace, and other adornments are at risk of coming loose and falling off during a rough washing cycle.
To preserve the quality of your wool clothes and safeguard against damage, opt for the gentle cleaning and drying process of professional dry cleaning. The meticulous handling of your garments ensures that fibers remain intact, and any decorative elements are secured in place. In fact, the deep cleaning involved in dry cleaning can even rejuvenate the luster of the fibers, making your wool clothing look as good as new.
3. Easily Clean Larger Items:
If you attempt to wash wool at home, the safest method is handwashing. However, this process can be time-consuming and labor-intensive. Cleaning a few wool sweaters may require a significant portion of your evening, and tackling larger items like coats or blankets can be even more daunting.
Professional dry-cleaning offers the ultimate no-hassle cleaning solution for all your wool garments, regardless of size. Avoid overly involved processes, worry about ruining your cherished clothes, and getting your hands dirty. Simply drop off your items with the cleaners and go about your day with peace of mind, knowing that your precious and delicate wool attire is in safe hands.
VIP Cleaners and Laundry – Your Trusted Wool Clothing Experts
Embrace the upcoming winter season with confidence, knowing your cherished wool sweaters and coats are in good hands. Trust the expertise of VIP Cleaners and Laundry for all your wool garment needs. Our professional dry cleaning process prevents shrinkage, preserves clothing quality, and provides you with the utmost convenience. No more laborious handwashing or worrying about damaged clothes!
Make life even easier with VIP Cleaners and Laundry's pickup and delivery services. We bring the convenience of professional dry cleaning right to your doorstep, so you can stay comfortably at home while we take care of your cleaning needs.